Today I begin the journey of my new bloggy world. I have always enjoyed reading blogs and so I decided to sit down and put my thoughts together. I wanted a place to journal my passions and talk about pretty much anything that makes me smile or brightens my day.
My name is Shannon and I have two scrumptiously beautiful little kiddos (Lily & North) and a dream-come-true of a husband (Marty). We live in a tiny little canyon community bordered by some pretty big cities. I like to think of it as the best of both worlds, because we get the quaintness of the small town but still are exposed to the culture and excitement of the bigger city. We spend a lot of time wandering around our little canyon. It's a treasure chest of fun for the little ones and my husband loves to spend his time behind the lens of his camera. As much as I enjoy exploring outside of our home, I love to be inside as well. Two of my favorite hobbies are cooking and decorating. Lately, I have been experimenting with gluten-free and dairy-free recipes. I'll be sure to share my favorites as I find them.
We have four pets: two dogs (Bearla & Milo), one bunny (Bumby), and our new addition is Bella, our little kitty. She fits in well with the rest of us. She's just as curious and mischievous as the rest of the family.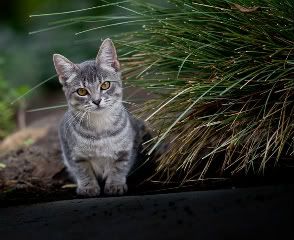 I think because my mom is an interior designer and my dad builds furniture, I was raised with a respect for beauty and design. I love the little details, whether it be a pattern on a plate, the pleats of a skirt, or the touch of maple syrup on a salad. I love it all! I try to appreciate all the little details in my day to day life, and to find the beauty all around. In this blog I will share my findings with you.