Don't we all love a little sparkle? And what better occassion to sparkle than on New Year's Eve. I put together some of my favorite sparkly dresses and accessories for the holiday.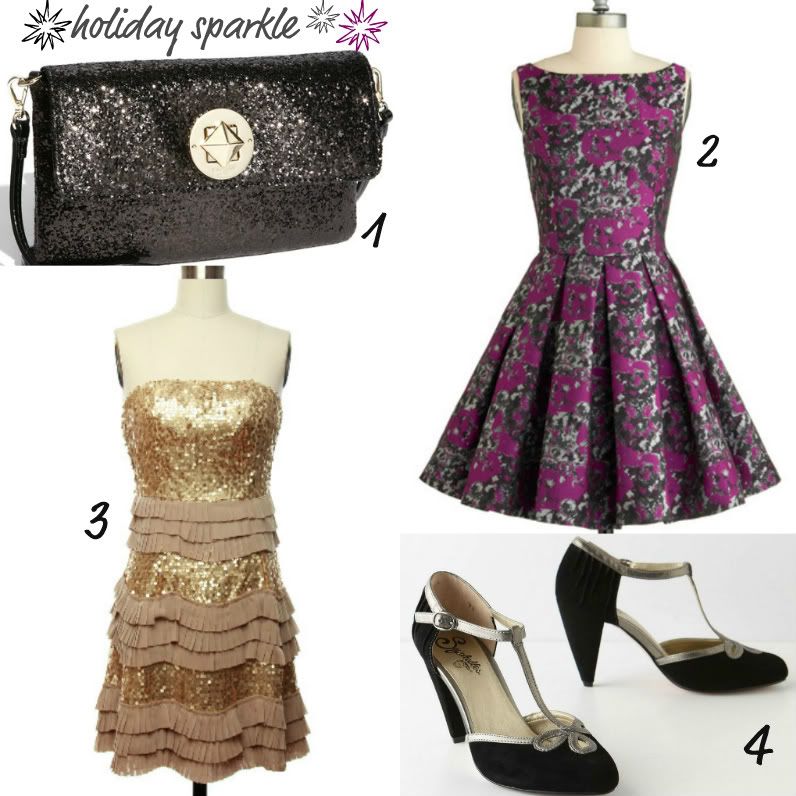 Hope you are all looking forward to the new year. I'm always sad to say good-bye to another year, but looking forward to a fresh beginning. Are you making any good New Year's resolutions this year? My resolutions are to make my bed everyday, to drink more water and to be more organized.
**Don't forget to enter the Courtney Kaye giveaway! Winning those gorgeous earrings would sure be a great way to start the New Year!