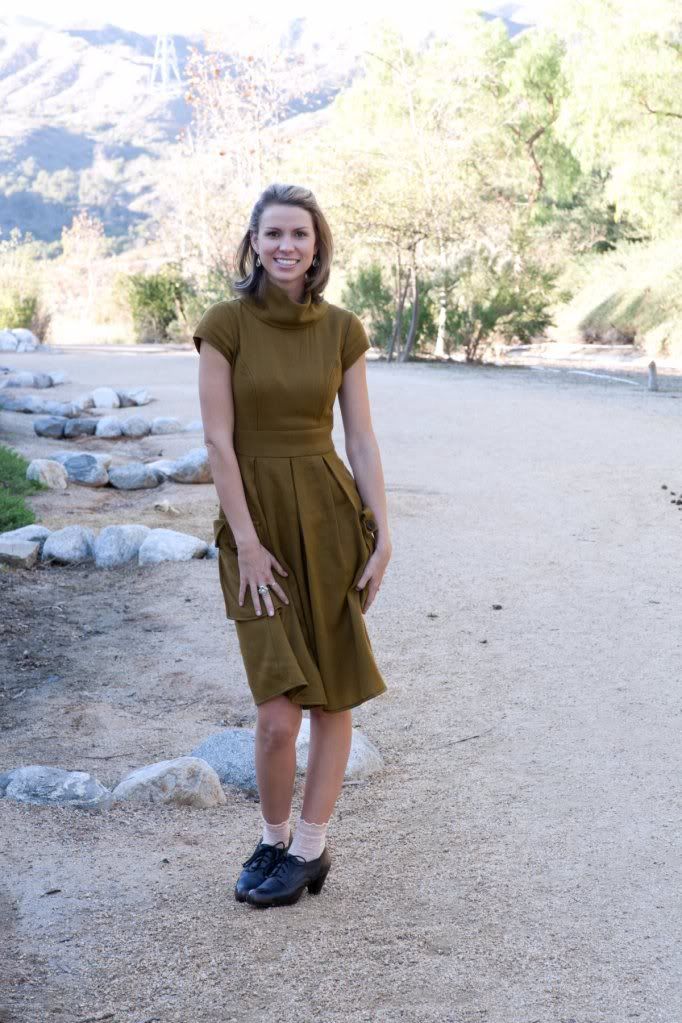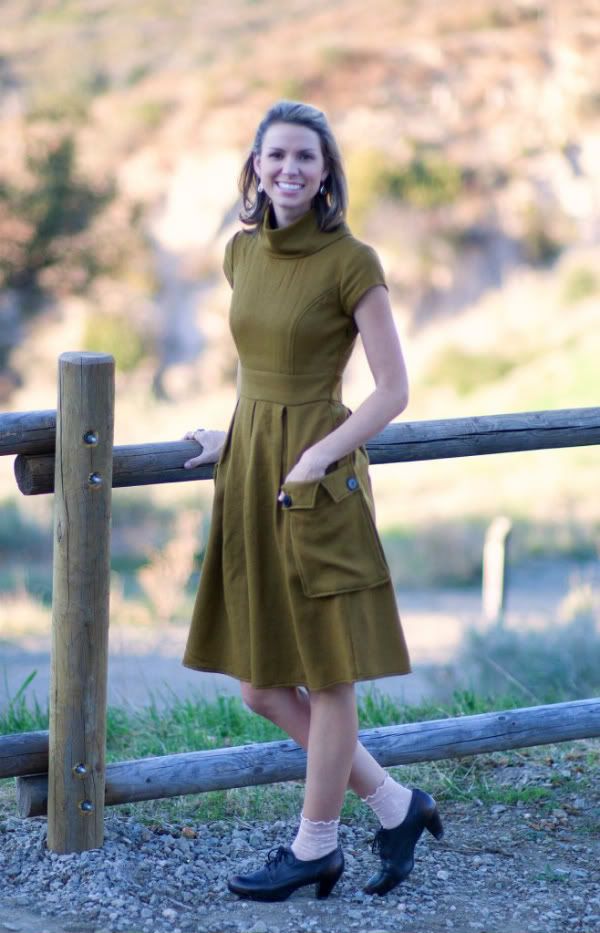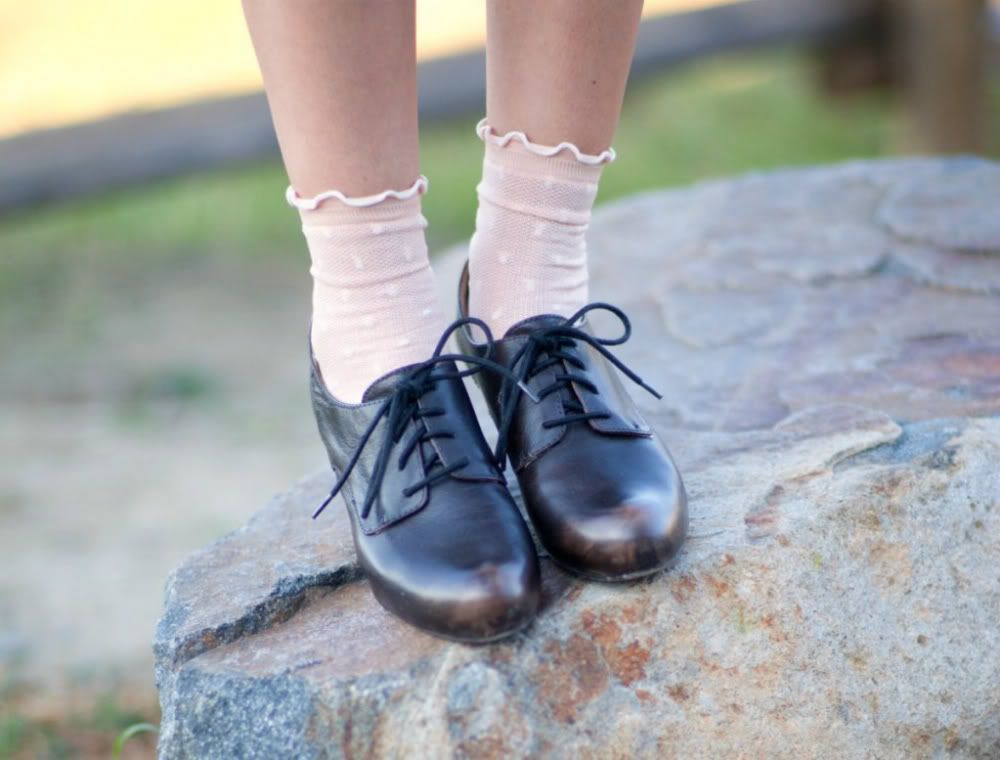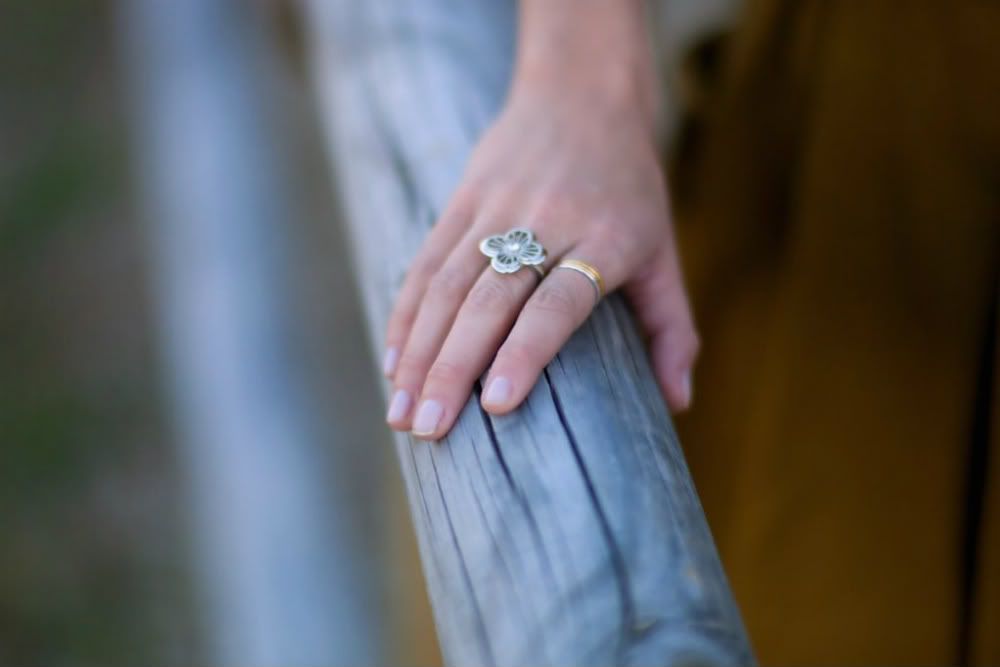 Happy 2012! I'm so excited for the new year! How about you? I'm hoping for lots of adventures, belly laughs, hugs, and friends. I took down my Christmas decorations today and it was so bitter sweet. It's so hard to say good-bye to all the fun and festivities of the holidays, but I'm trying to stay focused on all the exciting things that I know will be in store this year.
We have been having unusually warm weather for this time of year. It's been down-right hot. Yesterday we took a little walk on this beautiful trail by my house. I wore this sweet little dress from eShakti. Have you heard of eShakti? I just recently was introduced to their website and I just love everything about it. They have a great collection of dresses, skirts, blouses, cardigans and scarves. But, the best part is that you can customize anything you buy and make it just the way you want it. You can change the length, the sleeve or the collar of the item to make it perfect, just for you! It's like being your own fashion designer. They were so kind to offer me a dress from their website so I could share my experience with you. I chose the Plantation Wool Dress and decided to not have it customized. The dress arrived in about a week and I think it's gorgeous! It's beautiful quality, with lovely details and I especially appreciate that it is fully lined. My experience was excellent. You should pop over to eShakti and see what you think.
psst.... don't forget to enter the Poshlocket giveaway! You could win a Flora ring just like the one I'm wearing!
**this is a sponsored post, but all opinions are 100% mine