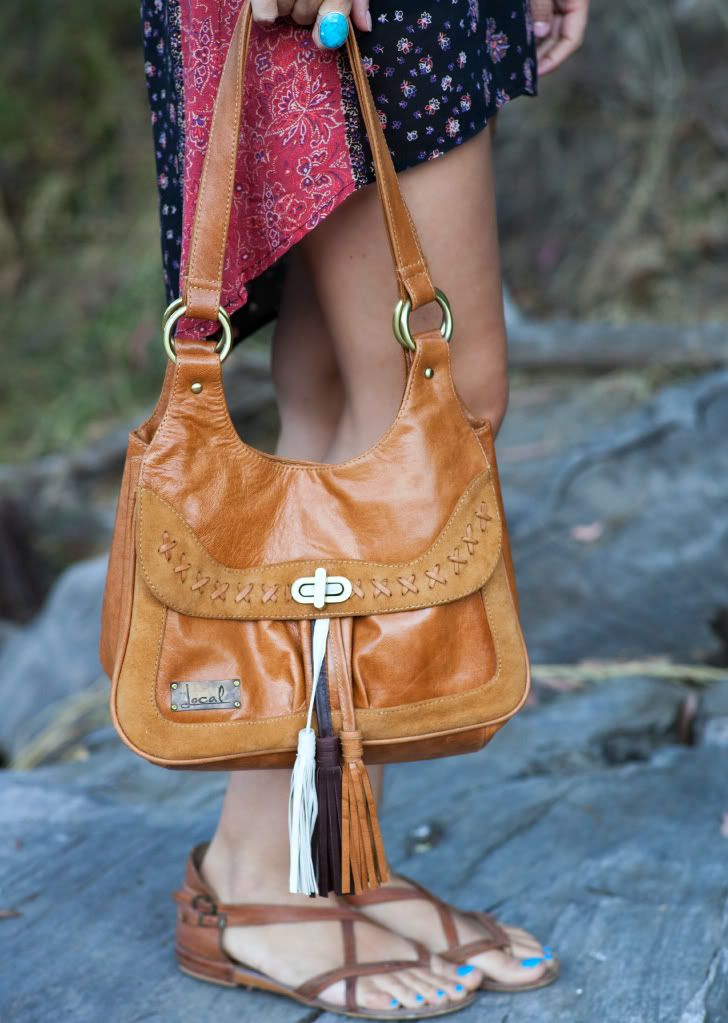 Sandals: Miss Sixty 'Lucille' Sandal (old)
Nails: NARS Koliary Nail Polish
We've had such a fun weekend! Saturday night we went to the Sawdust Festival in Laguna Beach. It's one of my favorite things to do in the Summer, and I look forward to it every year. It's tucked into the canyon of Laguna and it's filled with booths selling fine arts and crafts from local artists. The venue is just beautiful. Sawdust covers the ground, and as you walk you discover running creeks, water wheels and if you look closely, you might even seen a wild goat up in the mountains. There is also live music and delicious food. I always love looking at the blown glass and handmade jewelry.
It was the perfect place to wear my handbag from ELF. I am so enamored with this company, I just have to share a bit about them. ELF designs and creates high quality leather bags, purses, shoes and accessories. All of their products are handmade, and the workmanship and detail is outstanding. You can see that there is so much love and passion put into their products. They are located in Bali, where they find inspiration from the culture and beauty. It's nice to support such a wonderful company that is truly making the world a more beautiful place.
I'm a little bit in shock that it's already July! I can hardly believe how fast this year is passing. I just wanted to make a quick note that I have advertising space available for July. If you're interested in promoting your business or blog, please take a look at my advertising page. I love to support beautiful products and creative people.
I hope you all had an amazingly wonderful weekend! Do you have any fun plans for the 4th of July?