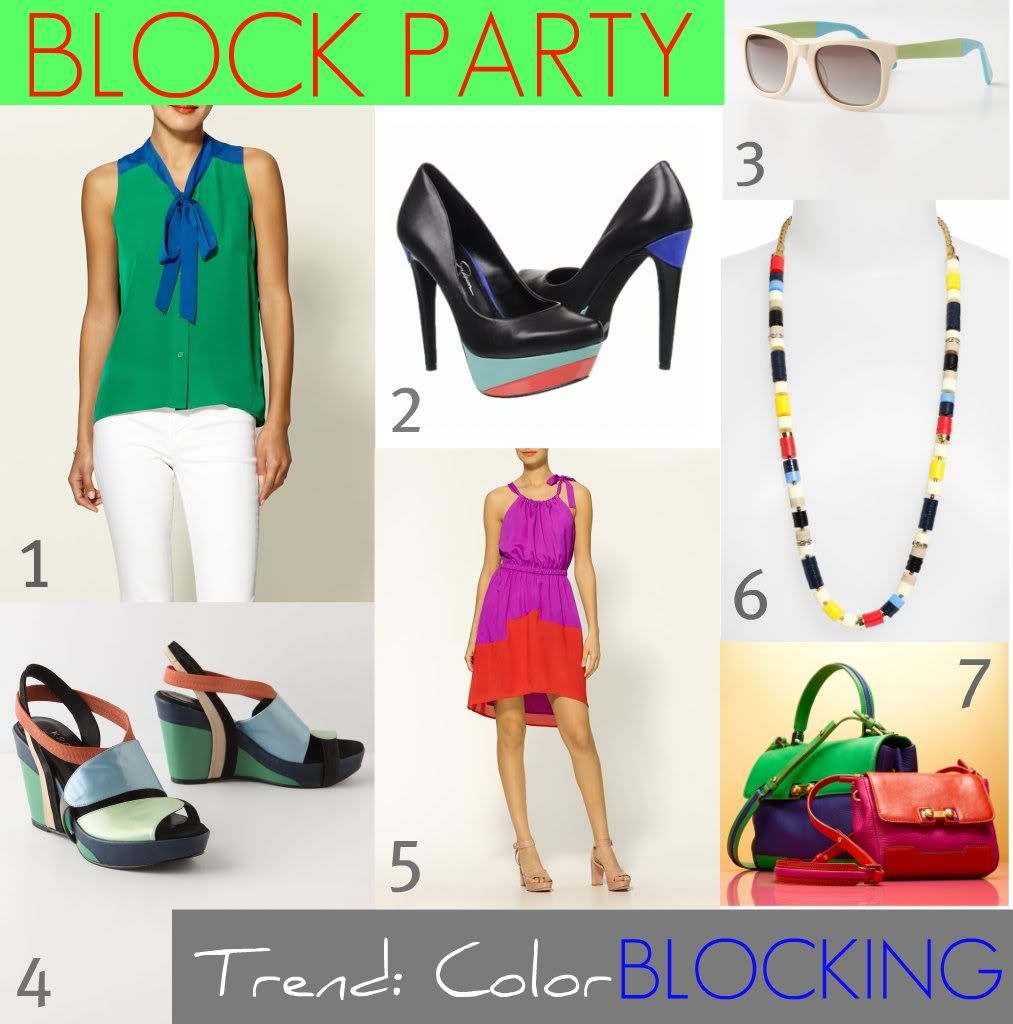 Colorblocking has been a huge trend this winter, and it still going strong in fashion this spring. Colorblocking is easy and fun! There are many ways to achieve this look without stepping out of your comfort zone.

MAKE IT EASY: Look like a style icon without putting a lot of thought into it by wearing a colorblocked dress. There are many designers who have styled dresses this season in colorblocked patterns. So easy to throw on and go, and look perfectly on-trend.
MIX SEPARATES: Another great way to colorblock it is to find solid pieces (that you may already have) and wear them together. Take a solid colored pair of pants in a hyper-saturated color (like cobalt, orange, green or hot pink) and pair them with a different solid colored blouse, belt or pair of shoes.
Pants: Zara
ACCESSORIZE: Don't want to commit to an entire colorblocked look? There are many accessories available that are colorblocked. I've seen purses, necklaces and even sunglasses that are colorblocked. Add a colorblocked accessory to your wardrobe and you can follow the trend in a more understated way.
BLACK & WHITE: Afraid of color? That's okay too! Combine black, white, cream or gray and you can follow the colorblocking trend without feeling like a Crayola crayon.
MAKE-UP: Try colorblocking your make-up. Wear a bold color on your eye lids and a contrasting color on your lips. Keep the rest of your make-up natural to let the colors pop.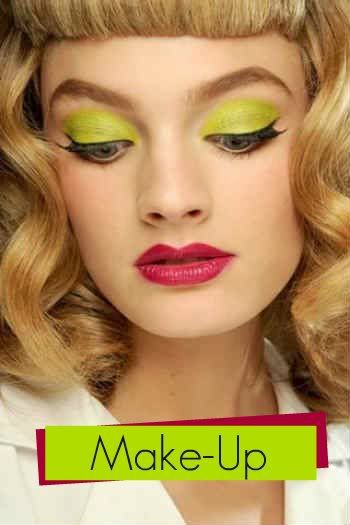 (source unknown)
I love to have fun with fashion trends and be playful with my clothes. I never take it too seriously. I try to follow the trends that are flattering on me and that I feel comfortable in. I don't jump on the bandwagon if a look it not right for me. At the end of the day, I want to look good, feel good and have fun.